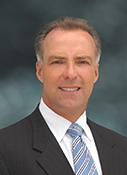 Phone: 732-741-3900
Fax: 732-224-6599
scorodemus@ghclaw.com
vCard:

Practice Areas
Practice Focus
Government Affairs/Transactional
Land Use and Real Estate Development
Education
Seton Hall University School of Law
J.D.
Rutgers University
B.A.

Bar Admission
New Jersey, 1979
California, 1981

View as PDF
* PDF is Best Viewed with
the Latest Version of Acrobat



Steven J. Corodemus
Of Counsel
Steve focuses his practice on government affairs, transactional, and real estate development. As Chairman of the law firm's Government Affairs Department, he seeks to identify expeditious resolution of client issues at all levels of government. He also works to assure clear and direct communications between his clients and government representatives. Furthermore Steve provides guidance to his clients through the administrative and legislative processes. He also counsels clients on anti pay to play compliance for clients doing business with federal, state, county and municipal governments. Steve has served eight terms as a member of the New Jersey General Assembly representing 210,000 residents of the 11th Legislative District that is comprised of 25 Monmouth County municipalities. He also served as a member of the Monmouth County Planning Board and as a municipal councilman. For many years Steve served as Chairman of the General Assembly Environment, Science and Technology Committee. He also served as a member of many other standing reference committees in the legislature during his tenure including Budget, Appropriations, Economic Development, Education, Financial Institutions, Health, Housing, Insurance, Banking, Health and Senior Services Committees. Steve is also active in waterfront development and marina issues. He chaired Governor Whitman's Dredge Material Management Team, which was credited with keeping Port Newark open for business as a thriving transportation and economic engine for the Metropolitan region by increasing operational depths while identifying a non-ocean disposal methods to safely store several million cubic yards of contaminated mud instead of traditional at sea burial. He also served as Chairman of the Gubernatorial Lake Restoration Task Force.
Articles/Publications
Professional Activities
Member of the Monmouth County Bar Association
New Jersey Hellenic American Heritage Commission, Commissioner
Member of the World Hellenic Interparliamentary Association
Press Mentions
Honors/Awards
Voted a 2018 Monmouth County Top Lawyer, Monmouth Health & Life, November 2018
Shore Builders Association - Legislator of the Year - 1993
Monmouth County Water Resource Award - 1994
Eastern Monmouth Area Chamber of Commerce Spinnaker Award - Elected Official of the Year - 2000
NJSEED - Legislator of the Year - 2001
Consumers for Civil Justice - Legislative Recognition Award - 2003
Northern Monmouth Chamber of Commerce - Elected Official of the Year - 2004
Small Business Development Center - 2005 Small Business Advocate
Guardian of Small Business Award - 2007 National Federation of Independent Business
Seminars/Presentations
"Public Contract Law," Sponsored by Giordano, Halleran & Ciesla, P.C., April 1, 2008
"Abandoned Vessel Law" Sponsored by Marine Trade Association of NJ, March 12, 2009
Other Professional and Personal Information
Steve has served as President of the Atlantic Highlands Borough Council, and Vice Chairman of the Monmouth County Planning Board and its subdivision and site plan subcommittee. As Assemblyman, he was the prime sponsor of 100 laws and two Constitutional amendments, including the following:
Stable funding for Beach replenishment
Open Space - over 1 million acres
Healthcare Carrier Accountability Act