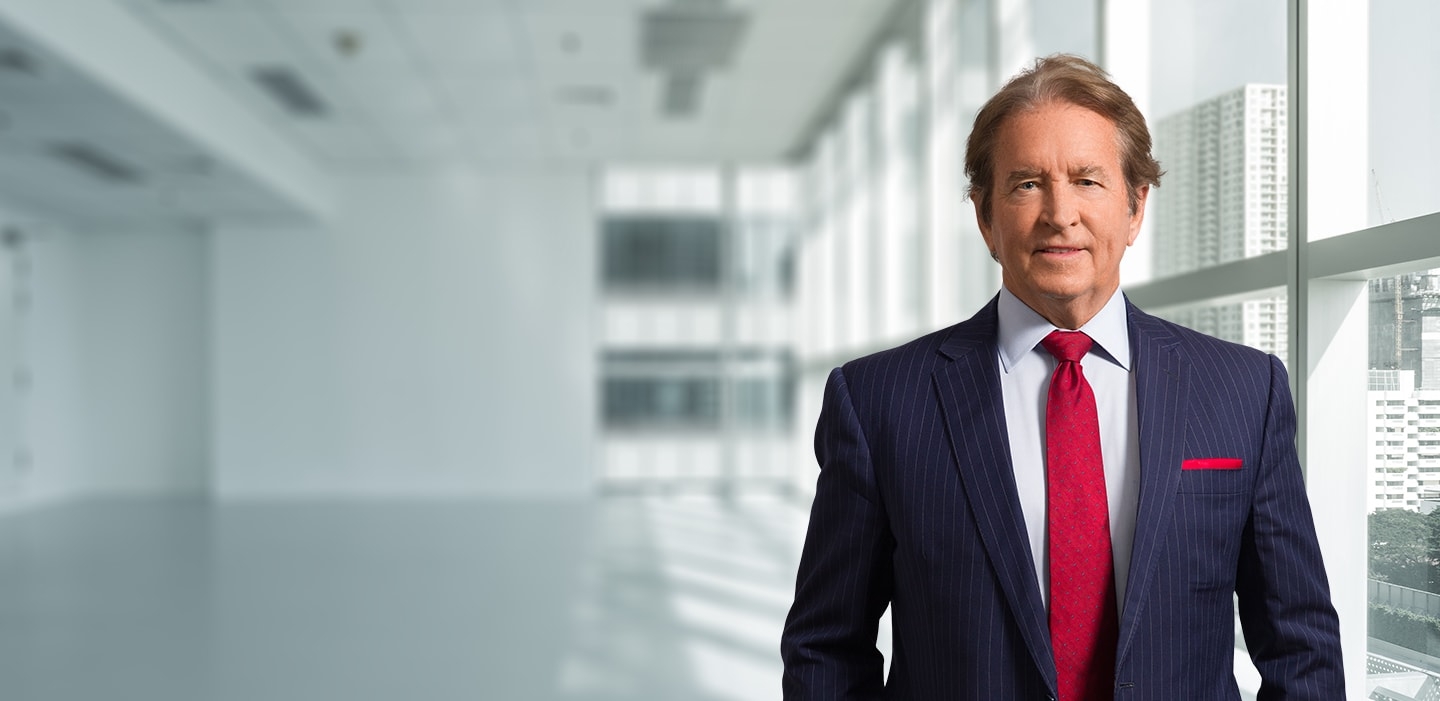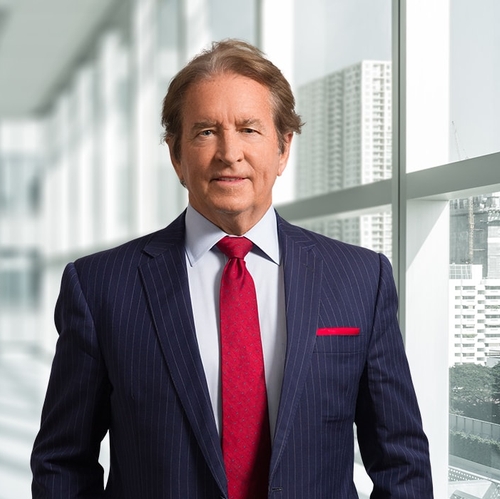 James M. Andrews
Shareholder
Jim focuses his practice in the areas of corporate/commercial litigation, employment law, patent litigation, product liability defense and matrimonial law. He has tried over 70 significant corporate/commercial cases to conclusion in both federal and state courts and has been recognized for his work in legal malpractice cases and attorney ethics. An accomplished litigator, Jim has appeared before the New Jersey Supreme Court on three occasions, and the U.S. Court of Appeals for the First, Second and Third Circuits. Jim has received the highest possible rating from Martindale-Hubbell.

Practice Areas
Practice Focus
Corporate/Commercial Litigation
Employment Litigation
Patent Litigation
Product Liability Defense
Matrimonial
Professional Activities
Member, American Bar Association
Member, New Jersey Bar Association
Member, New Jersey Technology Council
Other Professional and Personal Information
Jim has completed eight marathons and two triathlons and participates in rowing and single handed ocean sailing. He is a member of the Atlantic Highlands Yacht Club.
Admissions
U.S. Supreme Court
New Jersey State Court
U.S. District Court of N.J.
U.S. Court of Appeals, First Circuit
U.S. Court of Appeals, Second Circuit
U.S. Court of Appeals, Third Circuit
Admitted pro hac vice in Tennessee, Florida, Maryland, New York, Massachusetts, Pennsylvania and Delaware.
Education
Seton Hall University School of Law, J.D., cum laude
Lafayette College, B.A.
Honors/Awards
Named a New Jersey Super Lawyer®*
Selected for inclusion in Best Lawyers* since 2016
*
Award Methodology Description




Representative Matters
Commercial Litigation
Represented British company in multi-state contract/infringement claims in Tennessee and New York.
Defended corporation sued for infringement by a patent troll in New Jersey Federal Court.
Represented business manager sued by well-known rock star in New York Federal Court.
Represented plaintiffs and defendants in age and gender discrimination suits in New Jersey State and Federal Court.
Represented corporate defendants and individual plaintiffs in shareholder oppression, compulsory buyout, breach of duty of loyalty and corporate misconduct matters in New Jersey, Atlanta (arbitration) and Delaware Federal and State Courts.
Defended corporations sued in Pennsylvania and Delaware State Courts for defective products.
Defended corporations sued for violations of the Consumer Fraud Act in New Jersey State Court.
Represented inventors in patent infringement, royalty contract arbitration in Texas.
Matrimonial Cases
Jim has handled over 400 matrimonial cases in which he:
Evaluated hedge fund trader's position where there was a huge disparity in the parties' positions.
Represented member of a well-known rock band involving evaluation of client's rights in music and plays.
Created a guardianship agreement whereby members of a family took custody of a sibling's children.
Pursued enforcement of child custody and support agreements in Cyprus, Lebanon and Israel.
Represented mothers and fathers whose children were kidnapped by the other spouse involving China, Argentina, Israel and the United States.
Negotiated Prenuptial, Postnuptial and Cohabitation Agreements to reflect recent changes in the laws of New Jersey and Pennsylvania.
News
Articles/Publications
"New Understanding, Use for 'Mid-Marriage' Agreements in NJ," The Legal Intelligencer, July 2011
Seminars/Presentations
"Mid-Marriage Agreements: Should couples be allowed to independently define their marital relationship free of control or supervision by the State?," Princeton Bar Association, May 2012