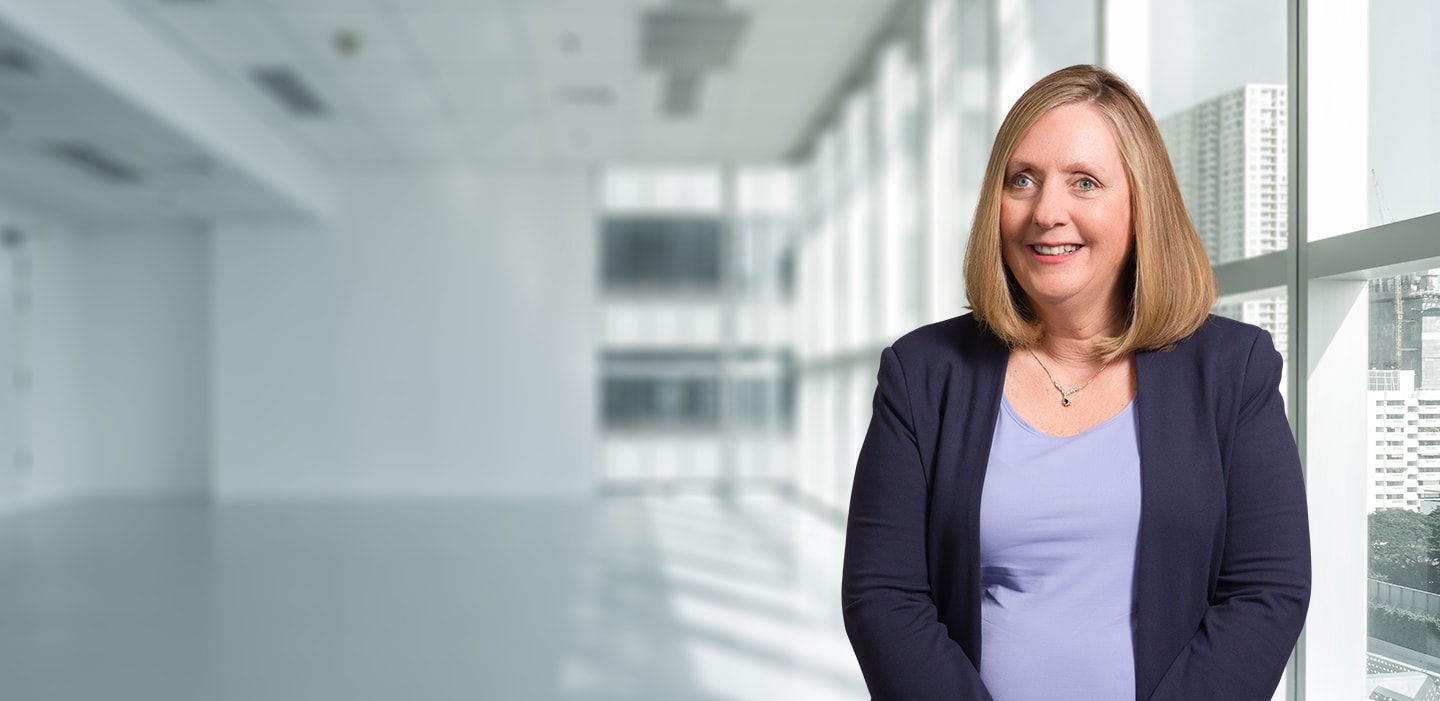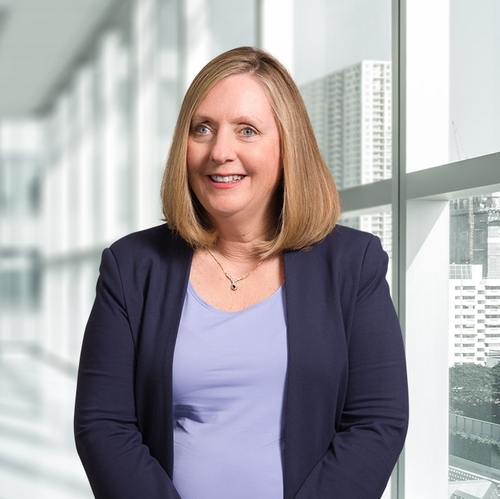 Beth Christian
Of Counsel
Beth devotes her practice to Health Care Law and legal issues facing Health Care facilities, licensed professionals, and non-profit organizations. She has over thirty years of experience counseling clients on legal issues facing the modern health care and non-profit communities.
In the area of health care law, Beth specializes in regulatory, transactional, and facility and health care professional licensure issues. She counsels clients and drafts transactional documents in the areas of practice and facility entity formation; mergers, acquisitions, and asset sales; employment, independent contractor and management contracts; applications for tax-exempt status; governmental approvals of asset acquisitions, mergers, and license modifications; clinical co-management agreements; telemedicine agreements; contracts with vendors and other transactional matters. She regularly counsels clients on licensure issues, the Medicare conditions of participation and the accreditation requirements of The Joint Commission, and has assisted numerous hospitals, skilled nursing facilities and other health care providers in preparing plans of correction in response to federal, state and Joint Commission deficiency findings. She advises clients on operational issues such as certificate of need and licensure; corporate compliance; fraud and abuse; the Stark, anti-kickback and New Jersey physician self-referral laws; EMTALA; joint venture formation; shareholder agreement and limited liability company operating agreement drafting and amendments; real estate leases; tax exempt organizations; professional licensure; medical staff privileging issues and professional board disciplinary matters. She has been recognized as a leading New Jersey health care lawyer by Chambers USA: America's Leading Lawyers for Business (2010 to present), and was named Best Lawyers' 2019 Woodbridge area "Health Care Lawyer of the Year."
She also counsels clients and drafts policies regarding patient care issues such as informed consent, advance directives, patient transfer and HIPAA issues. Beth advises clients on business structures including choice of entity, bylaws, joint ventures and consolidation.
Beth has assisted numerous entities in applying for and obtaining tax-exempt status from the Internal Revenue Service. She has worked with religious bodies with regard to the integration and consolidation of congregations, including the preparation and negotiation of integration and consolidation agreements and the provision of consultation and advice regarding consolidation issues. Prior to joining the firm, Beth served as an Assistant Regional Counsel with the U.S. Department of Health & Human Services, where she provided legal services to the Medicare and Medicaid programs and the Office of Inspector General.
Beth has worked with many different types of health care and non-profit clients, including, but not limited to, hospitals, nursing homes, assisted living facilities, ambulatory care facilities, behavioral health providers, physicians and physician practices, dentists and dental practices, laboratories, dialysis joint venture entities, hospices, home health agencies, health care service firms, durable medical equipment providers, ambulance and invalid carriers, pharmacies, industry trade associations, synagogues, churches, private schools, non-profit affordable housing providers, individual practitioners such as physicians, advanced practice and other registered nurses, pharmacists, chiropractors, dentists, physical therapists, psychologists, professional counselors, alcohol and drug counselors, social workers, respiratory care practitioners and dieticians.
Beth is the co-author of The New Jersey Healthcare Law Blog, a blog dedicated to providing Federal and State healthcare news, laws, regulations, and upcoming events pertaining to the healthcare field. Beth also serves as an online course mentor/instructor through Thomas Edison State University's Graduate School of Public Service.

Practice Areas
Practice Focus
Health Care Law
Non-Profit Law
Professional Activities
Chair of Health and Hospital Law Section of the New Jersey State Bar Association - 2011-2012
Emeritus Board Member and Past Chair of the New Jersey State Bar Association Health and Hospital Law Section
Member of the American Health Lawyers Association
Past Member, American Health Lawyers Association Women's Leadership Council
Member of the Burlington County Community Health Advisory Group
Contributor to Jersey Bites
Other Professional and Personal Information
Prior to joining the firm, Beth served for seven years as an Assistant Regional Counsel in the Office of the General Counsel, US Department of Health and Human Services. She served as a member of the Dickinson College Parents Council and has done admissions outreach work for Dickinson College and Union College. She also served as the Burlington County Editor of Jersey Bites (
www.jerseybites.com
), a New Jersey-based food blog that has been featured in the New York Times.
Admissions
New Jersey
New York
U.S. District Court, District of New Jersey
U.S. District Court, Southern District of New York
U.S. District Court, Eastern District of New York
U.S. Court of Appeals, Third Circuit
U.S. Court of Appeals, Second Circuit
Education
St. John's University Law School, J.D. (1982)
Union College - New York, B.A., magna cum laude (1978)
Honors/Awards
Named The Best Lawyers' 2021, 2019 Woodbridge Area Health Care Law "Lawyer of the Year"*
Named as a New Jersey Super Lawyer®,* 2012-2023
Ranked in Chambers USA* under Healthcare Law, 2010-2022
Departmental Award for Excellence, Office of the General Counsel, U.S. Department of Health and Human Services
Selected for inclusion in Best Lawyers* since 2014
Distinguished Service Award, New Jersey Bar Association Health Law Section
*
Award Methodology Description

News
Articles/Publications
"Department of Banking and Insurance Mandates Insurance Premium Refunds," New Jersey Healthcare Blog, May 13, 2020
"CMS Makes Initial Distribution from CARES Act Provider Relief Fund," New Jersey Healthcare Blog, April 17, 2020
"New Jersey Implements Expedited Licensing for Out-of-State Health Care Licensees," New Jersey Healthcare Blog, March 30, 2020
"Retiring Physician? Some Things to Consider Before Hanging Up Your Stethoscope," New Jersey Healthcare Blog, January 14, 2019
"District Court Holds that Medical Staff Medical Executive Committee May Be Sued as an Unincorporated Association," New Jersey Healthcare Law Blog, May 2, 2018
"The New Frontier: Expansion of Non-Physician Practitioner Scope of Practice," New Jersey Lawyer, April 2016
"CMS Finalizes Changes to Medicare Enrollment Rules," New Jersey Healthcare Law Blog, December 10, 2014
"OIG Issues Advisory Opinion Re: Municipal Payment for Medical Transportation Services," New Jersey Healthcare Law Blog, October 15, 2014
"Appellate Division Holds That Applicants For A Professional License Need Not Exhibit An Intent To Deceive In Order To Have Their License Application Denied Due To Misrepresentation," New Jersey Healthcare Law Blog, October 7, 2014
"OIG Proposes New Safe Harbors and Other Regulatory Changes," New Jersey Healthcare Law Blog, October 3, 2014
"Hospital Looking to Buy Your Practice? Beware Of The Antitrust Angle," NJ Physician Magazine, August 2014
"OIG Issues Unfavorable Advisory Opinion to Specialty Pharmacy For Support Service Payments," New Jersey Healthcare Law Blog, August 18, 2014
"OIG Issues Special Fraud Alert Concerning Laboratory Payments to Referring Physicians," New Jersey Healthcare Law Blog, June 25, 2014
"Appellate Division Holds that Nurse who Refused Flu Vaccine was Improperly Denied Unemployment Benefits," New Jersey Healthcare Law Blog, June 10, 2014
"OIG Publishes Op-Ed Suggesting Mandatory Random Drug Testing For Health Care Professionals," New Jersey Healthcare Law Blog, March 13, 2014
"Legislature Expands Codey Law Exception for Lithotripsy Referrals," New Jersey Healthcare Law Blog, March 24, 2014
"Hospital Pays $2 Million After Making a Voluntary Disclosure of Its Improper Administration of Physician Income Guarantee Payments," New Jersey Healthcare Law Blog, January 9, 2014
"CMS Issues Proposed Emergency Preparedness Regulations," New Jersey Healthcare Law Blog, January 8, 2014
"Recent Appellate Division Decision Represents Importance of Employee Background Checks," New Jersey Healthcare Law Blog, August 26, 2013
"New Jersey Department of Health Unveils Its New POLST Form," New Jersey Healthcare Law Blog, February 22, 2013
"OIG Issues Detailed Co-Management Agreement Advisory Opinion," New Jersey Healthcare Law Blog, January 16, 2013
"OIG Provides Guidance Regarding Provision of Electronic Interface to Physicians," New Jersey Healthcare Law Blog, January 7, 2013
"OIG Offers Additional Guidance on Hospital Relationships with Physicians," New Jersey Healthcare Law Blog, January 4, 2012
"CMS Announces Payment Cuts For Failure to Meet Meaningful Use Requirements," New Jersey Healthcare Law Blog, December 19, 2014
"Avoiding the EMTALA Financial Squeeze: Real World Lessons Learned" Garden State Focus-January/ February 2005
"American Health Lawyers Association 2003 Year in Review" American Health Lawyers
"American Health Lawyers Association 2002 Year in Review" American Health Lawyers
Press Mentions
Seminars/Presentations
"New Jersey Regulatory Update," NJ Institute for Continuing Legal Education Health & Hospital Law Symposium, October 2017
Co-Moderator, Women's Leadership Council Breakfast Presentation, American Health Lawyers Association, June 2017
Moderator, Women's Leadership Council Breakfast Presentation, American Health Lawyers Association, March 2017
"New Jersey Regulatory Update," NJ Institute for Continuing Legal Education Health & Hospital Law Symposium, October 2016
"New Jersey Regulatory Update," NJ Institute for Continuing Legal Education Health & Hospital Law Symposium, October 2015
"The Implications of the ACA on Small Businesses," GH&C Seminar, March 2015
EMTALA: Minimizing Hospital Liability-HCCS Expert Webinar, January 29, 2015
"Acute and Post-Acute Relationships in an ACO World: The Devilish Details,"American Health Lawyers Association ACO Task Force Webinar, May 22, 2014
New Jersey Regulatory Update, NJ Institute for Continuing Legal Education 2013 Health Law Symposium, Seton Hall Law School, November 1, 2013
New Jersey Regulatory Update, NJ Institute for Continuing Legal Education 2012 Health Law Symposium, Seton Hall Law School, October 19, 2012
Alignment Through Employment Relationships: Assessing and Monitoring Arrangements with Referral Sources, New Jersey Bar Association Health Law Section, April 19, 2012
"New Jersey Senior Executive Educational Program", St. Luke's Warren Hospital, March 19, 2012
Legal Issues in College Health, "New Jersey Immunization Requirements and Issues," New Jersey College Association, Rider University, March 14, 2012
New Jersey Regulatory Update, NJ Institute for Continuing Legal Education Health & Hospital Law Symposium, Seton Hall Law School, November 11, 2011
Interpreting the Language in Your Payor Contracts, Medical Society of New Jersey, May 13, 2011
Employment Contracts Presentation-Underwood Memorial Hospital Family Practice Residency Program, March 2011
New Jersey Regulatory Update, NJ Institute for Continuing Legal Education Health & Hospital Law Symposium, November 11, 2010
Ethics Panel, New Jersey Counselor's Association Annual Conference, April 2010
"Exit Strategies for Your Business," New Jersey Association of Women Business Owners Conference, May 7, 2008
"Legal Issues for Practitioners in Private Practice," New Jersey Counseling Association Annual Conference, April 28, 2008
"The Ins and Outs of Non-Profit Organizations," August 2006 and February 2007, sponsored by Burlington County College
"HIPAA Review," JSAHR Legal Seminar, sponsored by the Jersey Shore Association for Human Resources, November 20, 2003