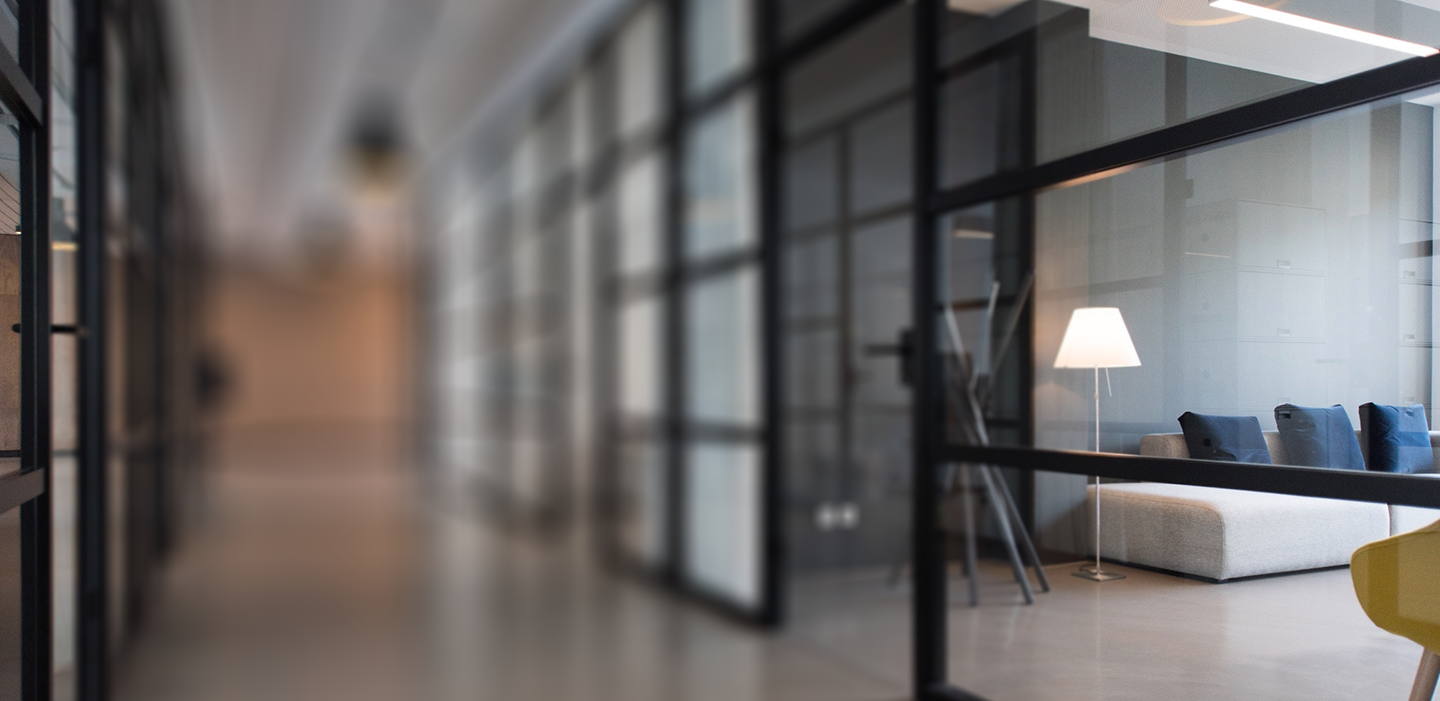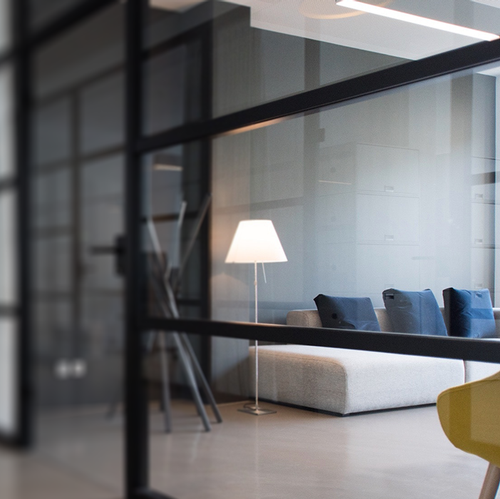 Martin J. Feinberg
Shareholder
Martin counsels a broad range of clients from startups to Fortune 500 companies in the development, registration and protection of their intellectual property rights.
As a result of Martin's extensive experience with clients in the apparel, luxury goods, toy, electronics, video game, software, accessories, safety, pharmaceutical and dental industries, he has gained valuable insight and expertise that allows him to assist individuals and entities with industry-specific internal and external legal issues. This expertise, coupled with Martin's prior prosecutorial experience, has enabled him to provide a broad scope of brand development and protection services such as:
Development, implementation and/or operation of domestic and international brand protection/anti-counterfeiting programs, including customs enforcement.
Worldwide investigations of intellectual property violations through a network of private investigators and foreign counsel.
Development and assistance in the prosecution of intellectual property and other criminal violations by liaising with state and federal law enforcement.
Litigation of trademark and copyright infringement/counterfeiting cases throughout the U.S.
Assessment, coordination and/or operation of internet and/or platform enforcement programs to address IP violations worldwide and/or coordinate with platforms to address infringement issues.
Training of company personnel regarding reporting of intellectual property violations and product development's effect on product security and intellectual property protection.
Assessment, development and implementation of product security procedures and devices.
His legal services also include intellectual property clearance, registration/prosecution, due diligence, licensing, manufacturing compliance, and customer and distributor agreements to support his clients in their respective industries.
Martin's brand protection efforts have led to the recovery of more than $20 million for his clients. In many instances, such recoveries have exceeded the legal fees expended. The key to Martin's success is to keep a client's objectives in sight while providing sound legal and business-oriented advice.
Martin has authored a chapter, "Criminal Enforcement of State Anti-Counterfeiting Laws," for the International Anti-Counterfeiting Coalition's (IACC) Trademark Counterfeiting in the United States treatise. This chapter is used by the IACC to train law enforcement personnel throughout the U.S. Working in conjunction with the IACC and International Trademark Association (INTA), Martin was also instrumental in the development of a model anti-counterfeiting statute adopted by many states. Martin currently serves as co-chair of the IACC North American Task Force, is counsel to the IACC's Investigator Advisory Committee and is a member of INTA's Anti-Counterfeiting Committee.

Practice Areas
Professional Activities
New York State Bar Association
American Bar Association
International Anti-Counterfeiting Coalition
International Trademark Association
Other Professional and Personal Information
Prior to joining GHC, Martin was a partner and the head of the Anti-Counterfeiting Departments at a boutique, mid-sized and large New York firms. He also served as a Senior Assistant District Attorney in the Major Frauds Bureau, Rackets Division of the Kings County District Attorney's Office (Brooklyn, NY).
Admissions
New Jersey
New York
United States District Court for the District of New Jersey
U.S. District Court, Eastern District of New York
U.S. District Court, Southern District of New York
Education
Touro College, Jacob D. Fuchsberg Law Center, J.D. (1990)
State University of New York at Stony Brook, B.A. (1985)
Representative Matters
Chanel Inc. v. Jara Eisen a/k/a Jara B. Eisen a/k/a Jara Feldman Eisen, Sojara Designs, Inc. and SJ Designs Inc., No. 21 CV 3238 (S.D.N.Y. 2021)(JMF)
Chanel, Inc. v. B&B Party Rentals of NJ, Inc. d/b/a B&B Tent and Party Rentals, et.al., No. 19 CV 08542 (D.N.J. 2019)(BRM)
American Wagering, Inc. v. Fanduel Inc., No. 18 CV 15204 (D.N.J. 2018) (WM)
Chanel, Inc. v. Trip West, LLC d/b/a Colorado Party Rental and Colorado Party Rentals, No. 18 CV 02090 (D. Colo. 2018)(KMT)
Chanel, Inc. v. Luxe Living Design LLC d/b/a Luxe Event Rental & Décor, No. 18 CV 03769 (E.D.N.Y. 2018)(LDH)
Chanel, Inc., v. National Stores Inc., Conway Stores Inc., et al., No. 14 CV 6348 (D.N.J. 2014) (CC)
Bumble and Bumble LLC v. Harmon Stores, Inc., et al., No. 13 CV 1462 (D.N.J.2013)(KM)
Chanel, Inc., v. Fusion Perfumes Corporation, et al., No. 12 CV 2632 (D.N.J.2012) (WM)
3M Company v. Shaf International Inc., and Mohammad Maqbool, No. 12 CV1743 (D.N.J. 2012) (WM)
3M Company v. Unik International Inc., et al., No. 11 CV 3226 (D.N.J. 2011) (ES)
Nike, Inc. v. Eastern Ports Custom Brokers, Inc., No. 11 CV 4390 (D.N.J. 2011)(CC)
Nike, Inc. v. ARI Customs House Brokers, Inc., et al., No. 11 CV 3043 (D.N.J..2011) (CC)
Nike, Inc. v. James A. Solan, Jr., et al., No. 10 CV 5486 (D.N.J. 2010) (JL)
Nike, Inc. v. Cathy Chiu Lam CHB Inc. d/b/a Asian Jade Customs Brokerage, et al., No. 10 CV 1163 (E.D.N.Y. 2010) (JW)
3M Company v. G&V Enterprises d/b/a D&D Outfitters, et al., No. 09 CV 5892 (D.N.J. 2009) (FH)
3M Company v. Asad Ahmed, et al., No. 09 CV 1245 (D.N.J. 2009) (FH)
Nike, Inc. v. Top Brand Co., Ltd., 2006 WL 2884437 (S.D.N.Y. October 06, 2006) (No. 00 Civ. 8179 (KMW)(RLE))
Nike, Inc. v. Top Brand Co., 2006 WL 2946472 (S.D.N.Y. February 27, 2006) (No.00 Civ. 8179 (KMW)(RLE))
Nike, Inc. v. Top Brand Co. Ltd., 2005 WL 1654859 (S.D.N.Y. July 13, 2005) (No.00 Civ. 8179 (KMW RLE))
Tommy Hilfiger Licensing, Inc. v. Bradlees, Inc., 2004 WL 2290499 (S.D.N.Y. Oct.8, 2004)(No. 99 Civ. 4677 (RJH))
Nike, Inc. v. Variety Wholesalers, Inc., 274 F.Supp.2d 1352 (S.D. Ga. 2003) (No.CV 402-182)
Nike, Inc. v. Top Brand Co. Ltd., 216 F.R.D. 259 (S.D.N.Y. 2003 (No. 00 Civ. 8179 (KMW)(RLE))
GTFM, Inc. v. Park, 2002 WL 31890940 (S.D.N.Y. December 30, 2002)(No. 02 Civ. 7020 (DLC))
GTFM, Inc. v. Solid Clothing, Inc., 2002 WL 31886612 (S.D.N.Y. December 27, 2002) (No. 01 Civ.2629 (DLC))
GTFM, Inc. v. Solid Clothing, Inc., 2002 WL 31886349 (S.D.N.Y. December 26, 2002) (No. 01 Civ. 2629 (DLC))
GTFM, Inc. v. International Basic Source, Inc., 2002 WL 31050840 (S.D.N.Y. September 12, 2002)(No. 01 Civ. 6203(RWS))
GTFM, Inc. v. Solid Clothing, Inc., 215 F. Supp. 2d 273 (S.D.N.Y. 2002)
GTFM, Inc. v. Wal-Mart Stores, Inc., 2000 WL 335558 (S.D.N.Y. March 30, 2000) (No. 98 Civ. 7724 (RPP))
Tommy Hilfiger U.S.A., Inc. v. Wholesale Club, Inc., 166 F.3d 1201 (2d Cir. 1998)(No. 98-9341)
News
Press Mentions
Seminars/Presentations
New Jersey IPR Law Enforcement Symposium Presentation: The Prosecution of Trademark Counterfeiting Offenses in New Jersey, March 16, 2022
Orange County District Attorney's Office CLE: The Prosecution of Trademark Counterfeiting Offenses in New York (March 15, 2018)
NY County Criminal Court Gender Fairness Committee: Counterfeit Products - Genuine Victims (April 7, 2016)
Manhattan District Attorney's Office CLE: The Development of Trademark Counterfeiting Cases in New York ( November 12, 2014)
International Anti-Counterfeiting Coalition Conference: CBP Seizures and Identity Theft - Criminal and Civil Enforcement (October 23, 2014)
International Intellectual Society CLE: Assessing Trademark Counterfeiting Enforcement Options (November 8, 2011)