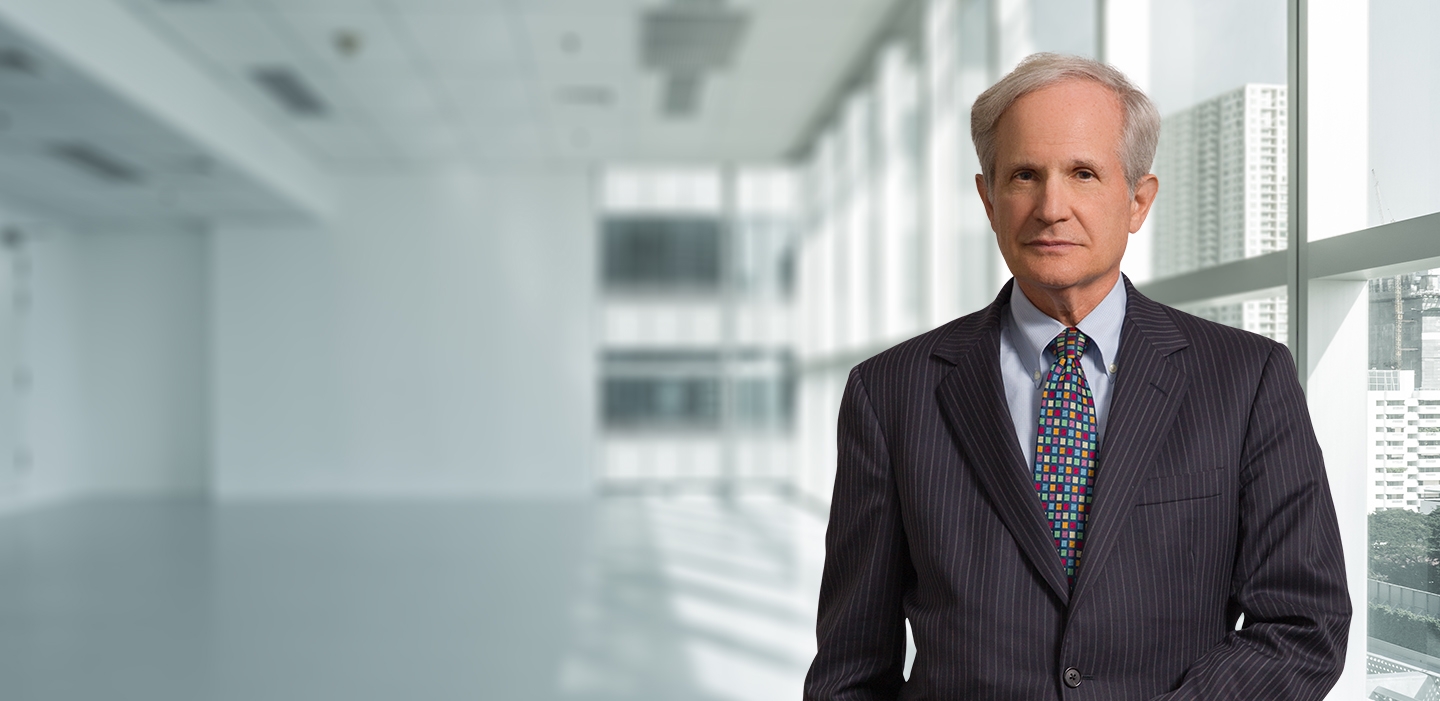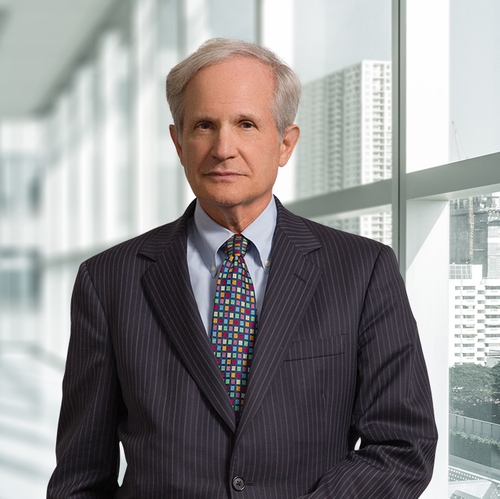 Michael J. Gross
Co-Managing Shareholder
Mike, chair of the Environmental Law Practice Area, handles all aspects of New Jersey and federal environmental law, including permitting and litigation, CAFRA, sewage disposal and water supply, wetlands, riparian (tidelands) law, solid waste, flood hazard areas, siting of fossil fuel and renewable energy and other industrial facilities, site remediation, Pinelands, Highlands, cultural resources, stormwater, wastewater planning, water and air pollution. He also appears before planning and zoning boards and has handled complex construction litigation matters.
Mike is environmental counsel to the New Jersey Builders Association and general counsel to the Shore Builders Association of Central New Jersey. He serves as environmental permitting counsel to developers of novel solar energy projects, including securing necessary approvals for the largest floating solar array in the United States.

Additionally, the Environmental Law Department authored the environmental law section of The New Jersey Land Use and Environmental Law Treatise and Mike co-authors the New Jersey Water Law Survey updates to the Waters and Water Rights Treatise.
He has been involved in major litigation both before the New Jersey courts and the Office of Administrative Law and has argued before the New Jersey Supreme Court and Appellate Division. Mike has served as an expert witness in cases before the New Jersey Superior Court and the U.S. District Court.
Practice Areas
Practice Focus
Environmental Law
Land Use Law
Professional Activities
Member of the American Bar Association, Advisory Panel
Member of the New Jersey State Bar Association
Member of the National Association of Home Builders Legal Action Network for Development Strategies (LANDS)
Member of the Legal Action Committee of the National Association of Home Builders
Member of the New Jersey Builders Association
Member of the Shore Builders Association of Central New Jersey
Other Professional and Personal Information
Mike has taught a course, Municipal Land Use Law, as co-adjunct faculty for Rutgers University and lectured on environmental law in Monmouth University graduate courses. He has spoken on environmental issues at numerous seminars on behalf of Chambers of Commerce, the New Jersey Builders Association, the New Jersey Society of Real Estate Appraisers, ICLE and the Essex County Bar Association. He previously co-hosted "Environmental Straight Talk" on cable television.
Prior to joining the firm in 1976, Mike was a Deputy Attorney General with the NJ Department of Law & Public Safety for four years. He represented the Department of Environmental Protection in diverse areas of environmental law, prosecuting numerous cases on behalf of the State.
Admissions
Education
Rutgers University School of Law - Newark, J.D. - Editor, Law Review
Rutgers University , B.A.
Honors/Awards
Recipient of New Jersey Builders Association Golden Handshake Award, January 2020
Named the "Woodbridge Area Best Lawyers Environmental Lawyer of the Year"* for 2014, 2018 and 2022
Named the "Woodbridge Area Best Lawyers Real Estate Lawyer of the Year"* for 2017
Recipient of NJBA's Chairman's Award for 2014 and 2017
Named as a New Jersey Super Lawyer®,* 2005-2023
AV®Peer Review Rated by Martindale-Hubbell*
Ranked in Chambers USA* under Environmental Law, Real Estate: Zoning/Land Use
Selected for inclusion in Best Lawyers* since 2006
Life Member in Who's Who National Registry.
Named one of the "Ten Leaders in New Jersey Environmental Law" for 2003-2004 by Digital Press International*
Listed in Marquis' Who's Who in American Law
Listed in Madison Who's Who of Executives and Professionals
*
Award Methodology Description



News
Giordano, Halleran & Ciesla is Proud to Have Three Lawyers Recognized as "Lawyers of the Year" by The Best Lawyers in America® (2024 Edition)
24 Lawyers from Giordano, Halleran & Ciesla, P.C. Were Recognized in the 2023 Edition of the Best Lawyers in America®
24 Lawyers from Giordano, Halleran & Ciesla, P. C. Were Recognized in the 2022 Edition of The Best Lawyers in America®
Four Attorneys from Giordano, Halleran & Ciesla Named 2022 Best Lawyers® "Lawyer of the Year" in Woodbridge Area
National Publication Honors 6 at Giordano, Halleran & Ciesla For Articles on Environmental and Land Use Law
Three Attorneys from Giordano, Halleran & Ciesla Named 2018 Best Lawyers® "Lawyer of the Year" in Woodbridge Area
Michael Gross & Steven Dalton Publish Article in Bulletin Board Magazine on Automatic Variance Bill for Sandy Rebuilding
Twenty One Lawyers From Giordano, Halleran & Ciesla Selected For Inclusion In Best Lawyers in America 2014 List
Michael Gross to Moderate Shore Builders Association of Central NJ's Panel, "Superstorm Sandy... What's Next?" on March 13, 2013
Michael J. Gross To Speak at the CLE "Real Estate & Land Development Committee" Seminar, November 17
"Preventing, Uncovering and Prosecuting the Enemy Within: New Jersey's Top Legal Guns Target Employee Fraud & Theft"
"Legal & Legislative Update Janary/February 2009" SBACNJ Bulletin Board
Environmentalists Clash Again Over DEP Rules
Meet The Real Estate Lawyers
Articles/Publications
Press Mentions
Seminars/Presentations
Moderator, "Annual Environmental Review," 2018 Atlantic Builders Convention, April 12, 2018
Moderator, "Annual Environmental Review," 2017 Atlantic Builders Convention, April 6, 2017
"Wetlands, Floodplains and the Coastal Zone Mid-Year Environmental Law Review: 2014 Update - A Webinar," NJICLE, July 25, 2014
Moderator, "Superstorm Sandy... What's Next?", Shore Builders Association of Central NJ, March 13, 2013
"Planning for the Environment: Wastewater Planning & the Waiver Rule," 2012 NJ Planning Conference, January 31-February 1, 2013
"Legislative and Regulatory Update: 2012 Permit Extension Act Seminar," New Jersey Builders Association, November 2012
"Stormwater Seminar," NJBA, December 8, 2011
"Real Estate & Land Development Committee,"Monmouth County Bar Association, November 17, 2011
"Annual Environmental Review," Atlantic Builders Convention, sponsored by the New Jersey Builders Association, April 17, 2008
"Newly Adopted Flood Hazard Area Control Act Rules," Atlantic Builders Convention, sponsored by the New Jersey Builders Association, April 17, 2008
"Proposed Water Quality Management Planning Rules," Atlantic Builders Convention, sponsored by the New Jersey Builders Association, April 16, 2008
"Newly Adopted Flood Hazard Area Control Act Rules," sponsored by the New Jersey Builders Association, January 16, 2008
"Water, Water Everywhere and Not a Place to Build," sponsored by the New Jersey Chapter of the National Association of Industrial and Office Properties, June 12, 2007
"Flood Hazard Rules-Will They Drown Development?" Atlantic Builders Convention, sponsored by the New Jersey Builders Association, April 20, 2007
"Annual Environmental Review," Atlantic Builders Convention, sponsored by the New Jersey Builders Association, April 19, 2007
"Case Studies-Ways to Comply with 'Smart Growth/No Growth Regulations'," Atlantic Builders Convention, sponsored by the New Jersey Builders Association, April 18, 2007
"Builders & Developers, Are You Ready for 2007?" sponsored by Giordano, Halleran & Ciesla and Schoor DePalma, March 2, 2007
"Pine Snakes and Eagles and Cemeteries?," Atlantic Builders Convention, sponsored by the New Jersey Builders Association, April 27, 2006
"Annual Environmental Review," Atlantic Builders Convention, sponsored by the New Jersey Builders Association, April 26, 2006
"Current Issues in Storm Water and Wetland Regulations in New Jersey," Sponsored by Lorman Education Services, June 25, 2004
"The CAFRA Controversy-the Advocates Debate," The CAFRA Controversy - Coastal Protection at the Crossroads, sponsored by the Jersey Shore Partnership, September 22, 1999