Shore Builders Association Honors Giordano, Halleran & Ciesla
May 25, 2022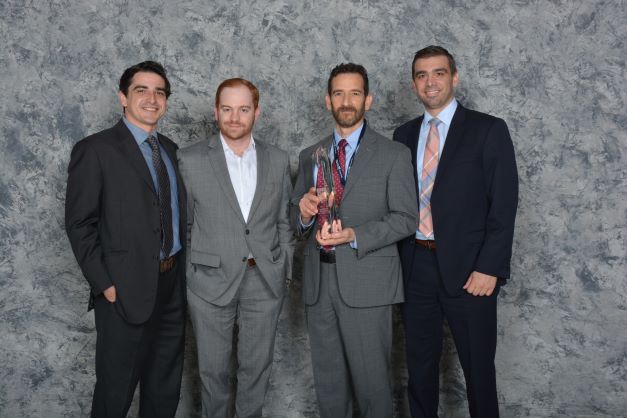 The Shore Builders Association of Central New Jersey, Inc. on Wednesday, May 19th, honored the law firm of Giordano, Halleran & Ciesla with the 2022 Outstanding Achievement Award.
Giordano, Halleran and Ciesla was recognized for its years of service with the SBACNJ as well as its "tireless efforts on behalf of the building industry at the state level." The SBACNJ's Sales & Marketing Committee selected the firm for the award.
The award was presented at the Annual FAME (Fabulous Achievement in Marketing Excellence) Awards banquet at the South Gate Manor in Freehold.
"We are honored to be recognized by an association that has contributed so much to New Jersey's housing industry in the past 77 years," said Michael J. Gross, a co-managing partner at the firm. "The SBACNJ spans all aspects of the building industry, from one-member subcontractors to nationwide builders, and we are proud to play a role in its impact," he added.
A large percentage of the firm's attorneys practice real estate, development, redevelopment and land use law as well as related areas.
SBACNJ is a trade association that brings together well-regarded and experienced building industry professionals who serve Monmouth, Middlesex, Mercer and Ocean counties.
Posted in: Affordable Housing, Environmental - CERCLA/Superfund, Environmental - Land Use and Permitting, Environmental - Litigation, Environmental - Site Remediation and Brownfields, Land Use & Development Law, Planned Real Estate Development, Real Estate and Redevelopment